Geplaatst op: 25-05-2022
English Holy Mass in Emmen.
Starting in August 2022, the Roman Catholic parish of The Good Shepherd
will celebrate the Holy Eucharist in English every Tuesday evening.
Students from abroad, expats, asylum seekers with or without legal permit,
all English speaking believers, Catholic or not…
everyone interested from anywhere, is invited to come and celebrate Mass in English with us.
This English-language Mass will be celebrated
every Tuesday at 7 p.m. from August 2022
in the H. Pauluskerk, Meerstraat 2, 7815 XG Emmen.
There is parking space at the church.
The church is located in the center of Emmen,
within walking distance of the train and bus station.
Would you like to be reminded of the English Mass by email?
Please register via pastoor.stiekema@degoedeherderparochie.nl.
Based on privacy legislation, your personal data will not be shared with others.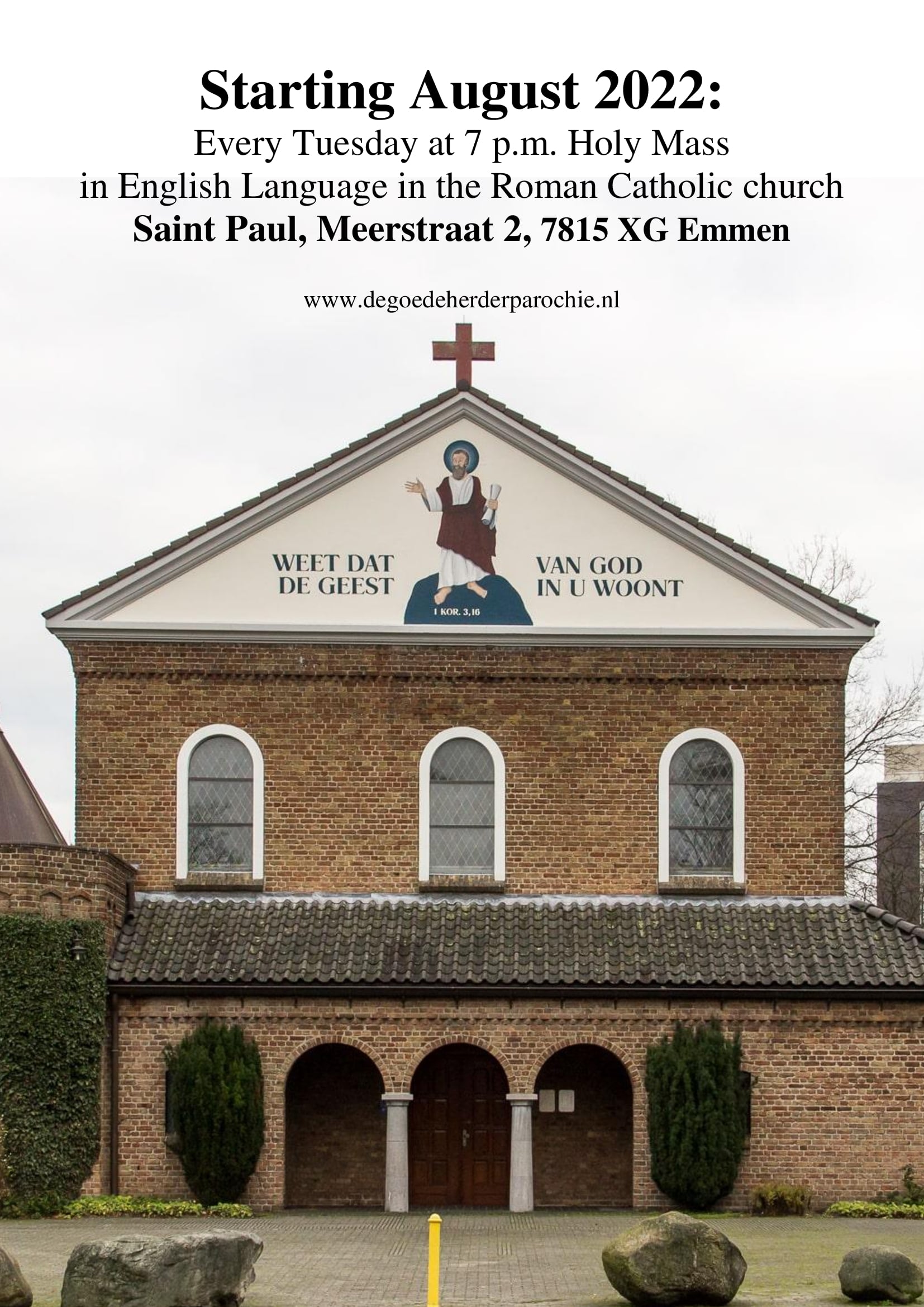 ---
‹ Terug naar overzicht